Branding beyond bibs and banners
For race organizers, some of their most important stakeholders are their sponsors. Without them, no event could take place today. Which means taking care of them and offering them more year over year is critical in order to keep them. On the other side of the table, if your company is sponsoring a sporting or cultural event, you want the most bang for your buck. In other words, you want your brand to really stand out and be noticed by everyone attending the event. That is why on-site branding is still a major factor in today's sponsoring world.
But it doesn't end there. Events with TV coverage can charge their sponsors more because they get additional visibility. Needless to say that the Mastercards, Coca Colas or Gazproms of the world are not primarily paying for the 80'000 spectators in a Champions League Stadium… It's the millions, sometimes billions around the world that really matter. It doesn't have to be the Champions League and it doesn't have to be global TV coverage or astronomic budgets, though, to increase a brand's reach.
Integrating personalized videos into an event concept offers benefits for organizers, as well as its sponsors and ultimately also for the participants. Here's why, using the example of a running event:
Benefits for Organizers
Offer your sponsors a digital platform to showcase their brand as well as their products. Not only can personalized videos be upgraded with interactive brand content but they will also help with the sponsor's reach and visibility. And reach and visibility means more value, which means more money in your pocket.
As a nice side effect, more reach and visibility for the sponsor also means the same for your race. The more people will talk about the race and share content about your race, the better for you. So instead of investing into another advertisement campaign, let your participants advertise for your.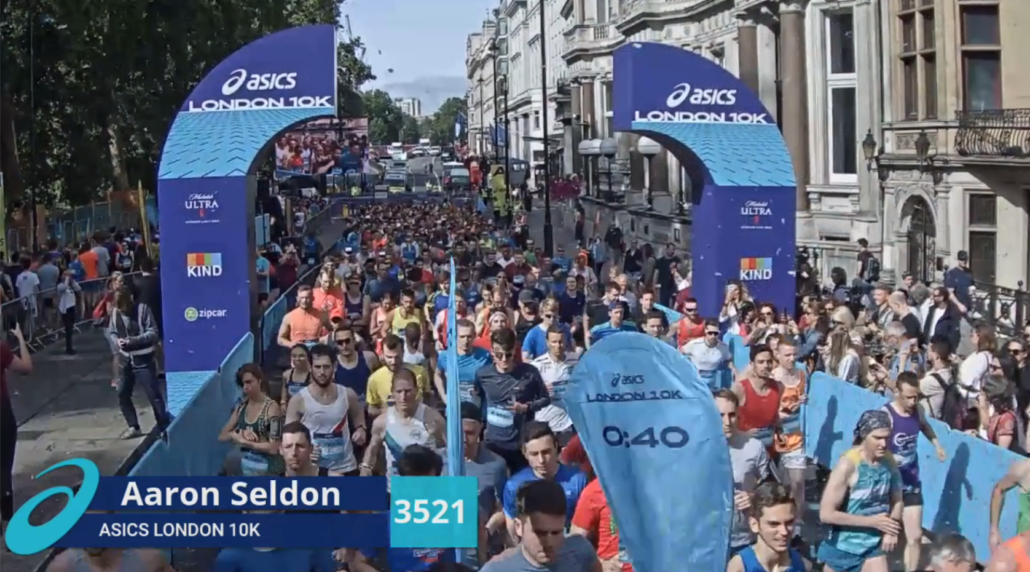 Benefits for Sponsors
As a sponsor, it's nice if the participants keep that finisher shirt or the bib number with your logo on it. But what if they download the video and share it with their friends and families because they like it so much? Any time anyone will watch the video, your brand will be front and center, and always connected to positive emotions.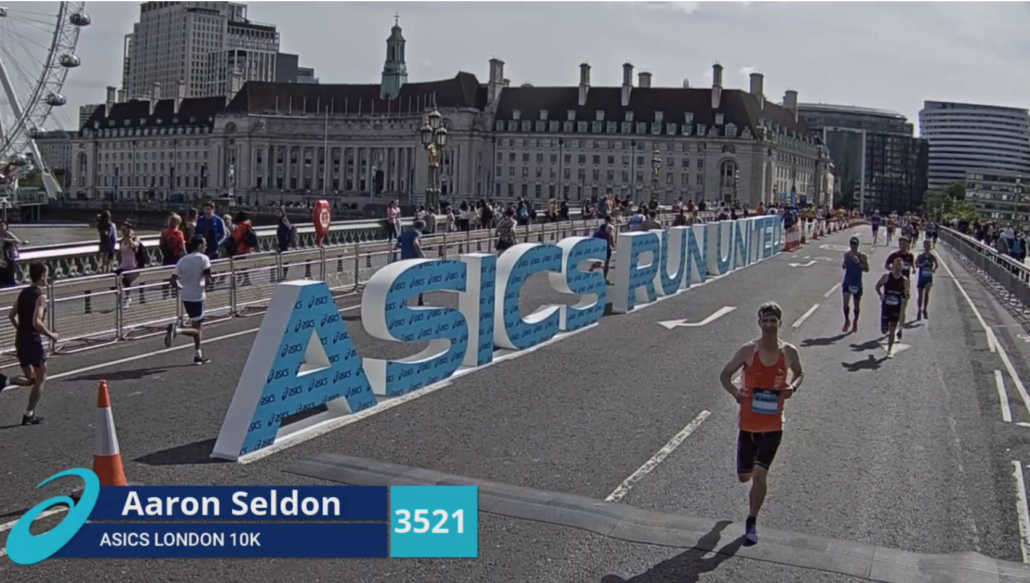 A brand's logo in one video can easily be seen in several thousand additional set of eyes thanks to the power of social. And we are talking about thousands of videos in the case of a mass participation event like a city run.
This also helps with another important aspect for sponsors: the extension of their sponsorship engagement. As a sponsor, you don't just want to be on everyone's mind on the day of the event. Thanks to the videos, the connection between you and the event will always be there when people watch these videos in the future, even if you no longer sponsor the event or maybe even the event no longer exists.
Benefits for Participants
Are you tired of browsing through dozens of blurry or suboptimal photos of you several days after the event took place? Do you struggle to recognize yourself because you're covered by that tall guy running in front of you just as the photographer was taking that beauty shot? And do you also feel that the participation fee is high enough to cover something as ordinary as a photo? Then branded videos might just be what you have been waiting for.
Your effort, in moving images, presented to you for free within minutes of finishing the race. Digitally, so you can share and download it with whoever and whenever you want. That's the power of personalized video content.
Whether you are an organizer or a sponsor, we are happy to offer our insights and expertise to inform you on the power and possibilities of personalized content. As a participant: why not challenge the status quo? Speak to your race organizer and ask for alternatives to paid photography services. Because they exist.
https://irewind.com/wp-content/uploads/2019/07/Bildschirmfoto-2019-07-22-um-23.53.11.png
946
1672
News
/wp-content/uploads/2017/03/logoneu_1.png
News
2019-07-23 00:03:29
2019-07-23 00:06:41
Branding beyond bibs and banners