iRewind strengthens Board of Directors with international sports marketing expert Patrick K. Magyar
With Patrick K. Magyar, iRewind is bringing an internationally renowned personality from the sports industry to its Board of Directors. In addition to contributing his many years of international sports marketing expertise in the fields of football, athletics and sailing, Patrick K. Magyar will also support iRewind in the ongoing internationalisation of its business. Patrick knows both the challenges of international sporting event organisers as well as the needs of their sponsors – especially in the digital age.

He last acted as the General Manager of SwissSkills Marketing & Events and as the Managing Partner of Interface Marketing AG. Prior to this, Patrick was the Founder and Vice-Chairman of the Board of the Diamond League AG from 2009 to 2014, and the General Secretary, Athletics Director and Deputy Meeting Director of the Weltklasse Zürich Track and Field Meeting (1991-1998). From 2006-2014 he was the Meeting President and Meeting Director. He also acted as the CEO of the 2014 European Championships in Athletics in Zurich.

Among several other responsibilities, Patrick held the role of General Manager of Swiss Team Alinghi at the America's Cup Challenge (2004-2005) and as founding CEO of FIFA Marketing AG (2001‐2003). Furthermore, he is the author of several books in the field of marketing and sponsorship.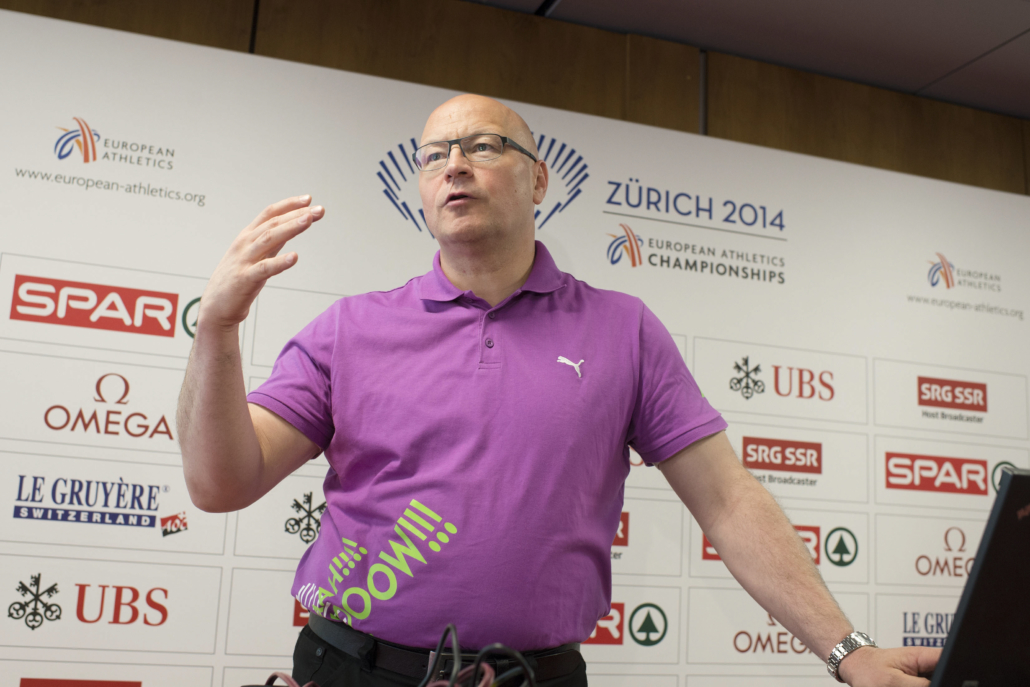 Flash interview with Patrick:
What motivated you to join iRewind as a board member?
I strongly believe that video is key for success in the digital world. iRewind has a unique video technology that provides high quality moving images faster than anyone else in the industry. Besides that it is just great to work with such a professional and competent team.

Where do you see the most potential for iRewind?
The fact that iRewind may deliver high end videos in a super fast way opens the doors for virtually any activity which is worthwhile covering with video for a larger number of people. And the fact that these images can be directly linked to activities, suggestions or information of a commercial company will trigger interest not only in the world of sport, but for any activity for which there is a wish to share or to record.

Which geographical markets offer the greatest growth potential from today's perspective?
Obviously the iRewind staff knows Europe best. Therefore starting in Europe makes a lot of sense. But moving images are a worldwide language and the rest of the world will certainly recognise the value of the technology rather sooner than later.

Where will iRewind be in 3 years?
Hopefully industry leader in the field of delivering almost instantly memorable moments in high end video quality.

https://irewind.com/wp-content/uploads/2019/04/Patrick-K.-Magyar_9.jpg
3013
4519
News
/wp-content/uploads/2017/03/logoneu_1.png
News
2019-04-28 21:27:07
2019-06-19 12:39:23
iRewind strengthens Board of Directors with international sports marketing expert Patrick K. Magyar