Paris Marathon 2021: A look behind the scenes
Many people ask us how exactly iRewind works at marathon races? We will use the next few blog posts to provide insights into our video technology. Here are some first insights using the Paris Marathon as an example. First of all: all processes are fully automated and the recording of the images is done via mobile phone and iRewind app, the core of our self-service solution. The main steps: Put the mobile phone into the light weighted case, activate the iRewind app, align the mobile phone camera image and the production of any number of personalized videos starts – in Paris there were more than 100,000 personalized videos at the end.
This is how the mobile cam including light weight casing is placed at the race course:
And this is how the image looks like from the mobile camera's point of view (before the race):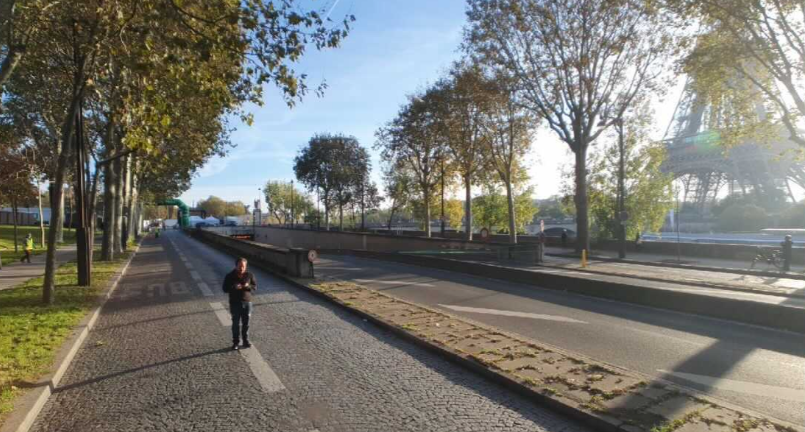 Here's a look at a part of the iRewind video dashboard/cockpit during the Paris Marathon. All of our mobile phone cameras are recording and replicating the video data via iRewind app in a fully automated way directly to the cloud for subsequent editing and rendering of more than 100k personalized videos. This ensures that all finishers have their personal finisher video in their inbox shortly after crossing the finish line.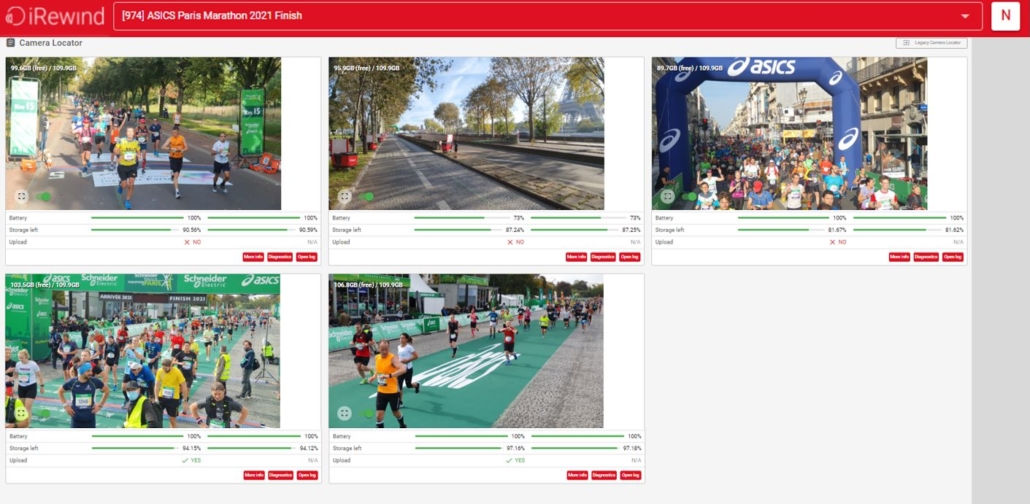 Below a comparison between a highly flexible, light weighted and dynamic iRewind set up (mobile phone plus casing) on the right and the classic broadcast camera on the left at the finish line of the Paris Marathon 2021 – Video production 1.0 versus 2.0.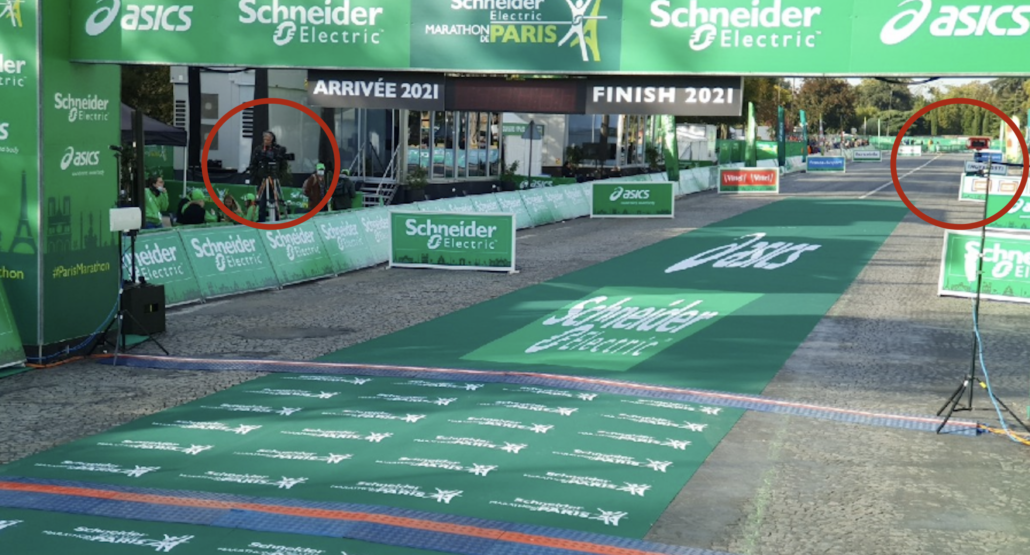 More on the technology behind iRewind coming soon.
https://irewind.com/wp-content/uploads/2021/10/bDMIGW_marathon-de-paris.jpeg
960
1440
News
/wp-content/uploads/2017/03/logoneu_1.png
News
2021-10-17 23:56:49
2021-10-18 07:34:56
Paris Marathon 2021: A look behind the scenes