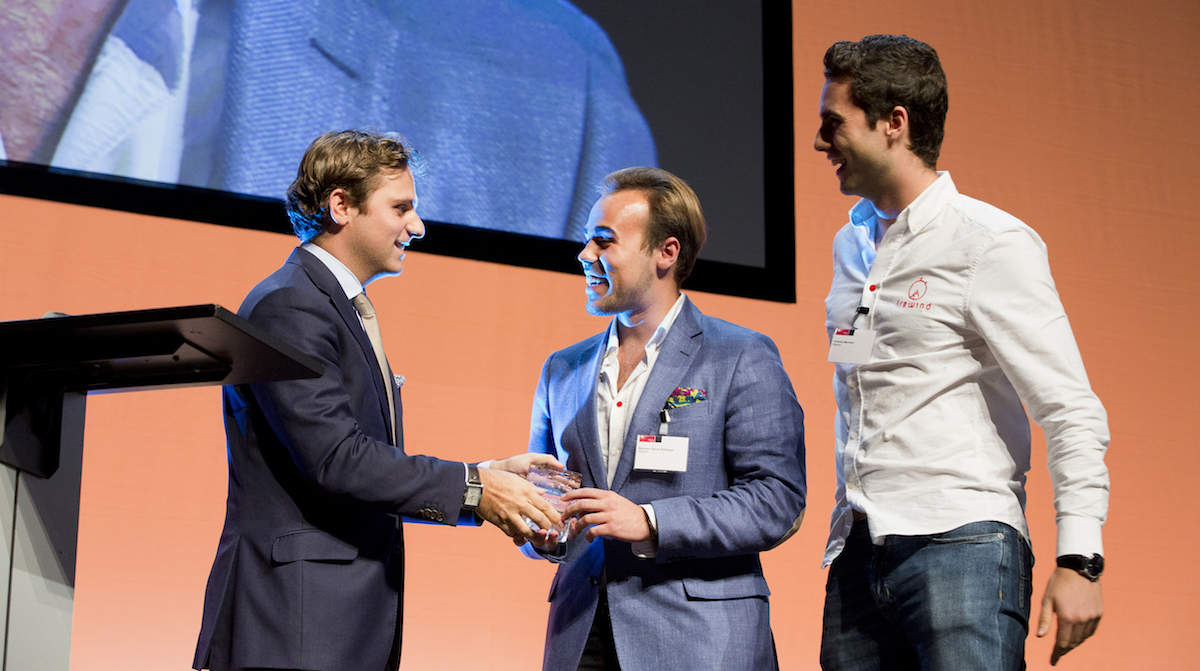 iRewind: a successful journey full of achievements
iRewind is a Swiss tech start-up founded in December 2013. Commercial operations began in February 2015 in the sports market. There are expansion plans to leisure and travel segments such as amusement parks, castles, resorts, museums, cruises, etc. At the beginning of 2017 iRewind's assets were acquired by YOVEO AG, a Swiss company specialized in video strategies and technologies.
The iRewind technology matches camera meta-data with user positioning information to identify you and make you the star of your personalized video memory, disrupting the memories market by eliminating the need to carry a camera. As a result of its innovative technologies and products, iRewind has received several awards, confirming its position as a leading innovator in the video industry.
Accolades iRewind has received:
1st place winner Grand Prix Geneva International Inventions Salon (2014) (link to article)
The 42nd edition of the International Exhibition of Inventions in Geneva was very satisfying for exhibitors and organizers. A record number of inventors and a stable number of visitors made this year an excellent one for the exhibition, the most important of its kind in the world. 60,212 people went through the doors of Palexpo to marvel at around a thousand inventions.
The team from the Swiss start-up iRewind has a special reason to smile. The company won the Grand Prix of the exhibition and the Design Award.
1st place winner Swiss ICT "Newcomer" (2014) (link to article)
The jury's justification for the award: Developments in the video market, rising connectivity and the ever-growing use of smartphones are unmistakable signs that there is massive market potential to be tapped by combining there elements and that new solutions will stimulate and fundamentally alter the face of the market. This Swiss solution is a technically outstanding project in a hugely popular field and combines perfectly timed innovation with top-quality implementation.
"Top 17 Disruptors" at START Global Web Summit (Oct 2014) (link to article)
There are some genuine game-changers in this week's selection of START companies, and they only add to the already impressive list of disruptive startups on their way to the Web Summit in just a few weeks. Just like our previous rundown of startups exhibition in the same field at Web Summit 2014, the companies below cover all kinds of industries, from entertainment and recruitment to cartography and municipal politics.
"Top 8 Recommended" promising Swiss start-ups (Bilan, Feb 2015) (link to article)
Bilan's list of 50 start-ups is an interesting read for potential business angels and investors as well as for people interested in innovative companies in general. 50 short articles describe the start-ups, their business and their technology. The list includes very well-known young companies looking for funding for a spin-off (InSphero), companies that have already won awards or closed seed funding rounds (Glass2energy, iRewind, GreenTEG) and several newcomers (Esperare, XSensio). It's also remarkable that the jury selected companies from very different industries. There are of course companies active in growth markets such as the internet and medtech. In addition, other industries are represented very well. A good example is cleantech. Around ten companies made it onto the list.
https://irewind.com/wp-content/uploads/2017/01/SwissICTAward_irewind_pascal_Kaufmann.jpg
671
1200
News
/wp-content/uploads/2017/03/logoneu_1.png
News
2017-01-02 18:36:07
2022-07-05 11:28:37
iRewind: a successful journey full of achievements