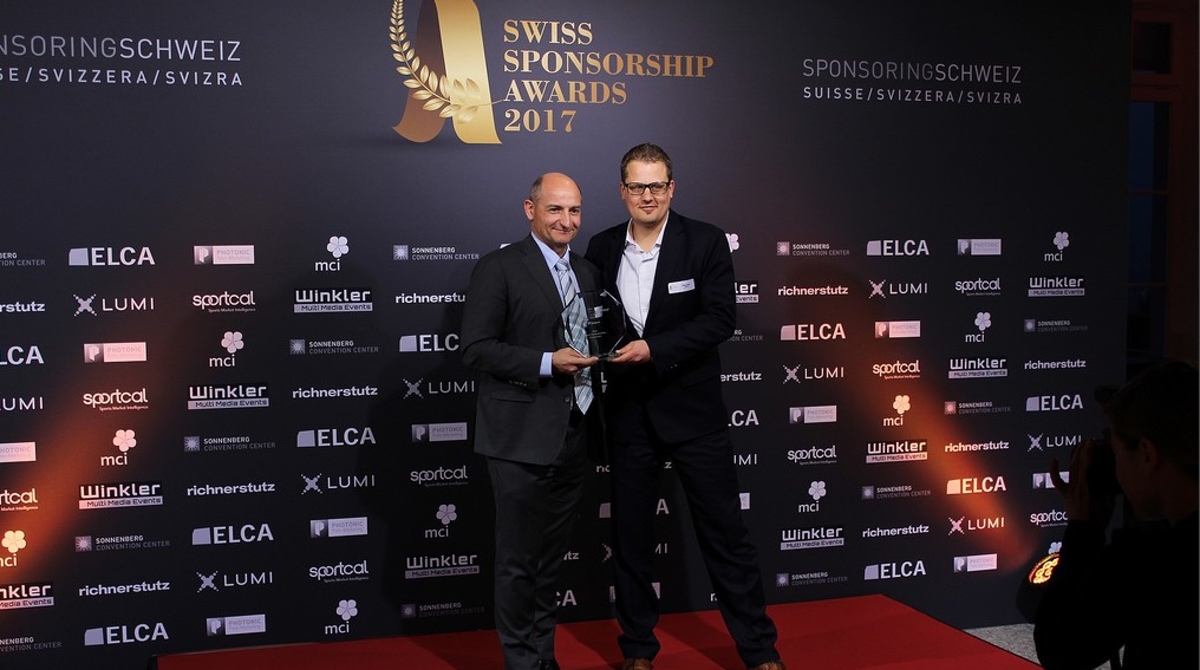 UBS wins the Swiss Sponsorship Award 2017 for best sports sponsorship
Faster, higher, further: As the title sponsor of the UBS Kids Cup, UBS has been supporting Swiss junior track and field athletes since 2011. Each year, the UBS Kids Cup boasts more than 130,000 competitors aged 7-15, who compete in more than 850 events in 60m sprint, jumping and ball throwing. Hundreds of UBS employees support the local organizers on site as volunteers. In 2017 the innovative campaign won the Swiss Sponsorship Award in the category of Sports Sponsorship. An important part of the sponsorship campaign is the "Finisher Clips" project developed by YOVEO.
Faster than everyone else. Feel like a real star. Or just be part of it. This is the goal of over 130,000 children participating in more than 950 events at the UBS Kids Cup – an athletics competition for the little ones. In order to offer an exceptional experience, UBS, in cooperation with Weltklasse Zürich, decided to offer the 7-15-year-olds at the 24 cantonal finals and the Swiss final in Zurich's Letzigrund something special: Like the real stars, all runners were filmed. First in a close shot, afterwards their sprint and the whole race in slow motion. And best of all, in the end there was a personal video for each child, presented by Swiss athletics stars Mujinga Kambundji and Kariem Hussein. Shortly after the run, the participants could watch the finisher clip on site, and also at home. The holistic concept was shot by UBS employees and even by the children themselves. Not just for the runners was it an event, but also for the volunteers of UBS, who kept this kind of job enrichment in their memories. Postproduction took place in the cloud, the personalization of the video was automated – only in this way could the short turnaround for several events be guaranteed. Every day videos of a total of 1'500 minutes were produced – 1'800 clips per day, and at peak times a video was published every 16 seconds. The result is more than 7'700 personalized videos and more than 100'000 views and above all the pure enthusiasm of thousands of bright eye-catchers.
The planning for the 2017 events is already unter way. We are developing the same product with new features and in a new look & feel. Check our blog for more news.
Sample video Finisher Clip UBS Kids Cup 2016
Teaser Video Finisher Clip UBS Kids Cup 2016 – Facts & Figures
https://irewind.com/wp-content/uploads/2017/03/blog-awards.jpg
670
1200
media
/wp-content/uploads/2017/03/logoneu_1.png
media
2017-02-28 16:22:20
2022-07-05 11:28:37
UBS wins the Swiss Sponsorship Award 2017 for best sports sponsorship