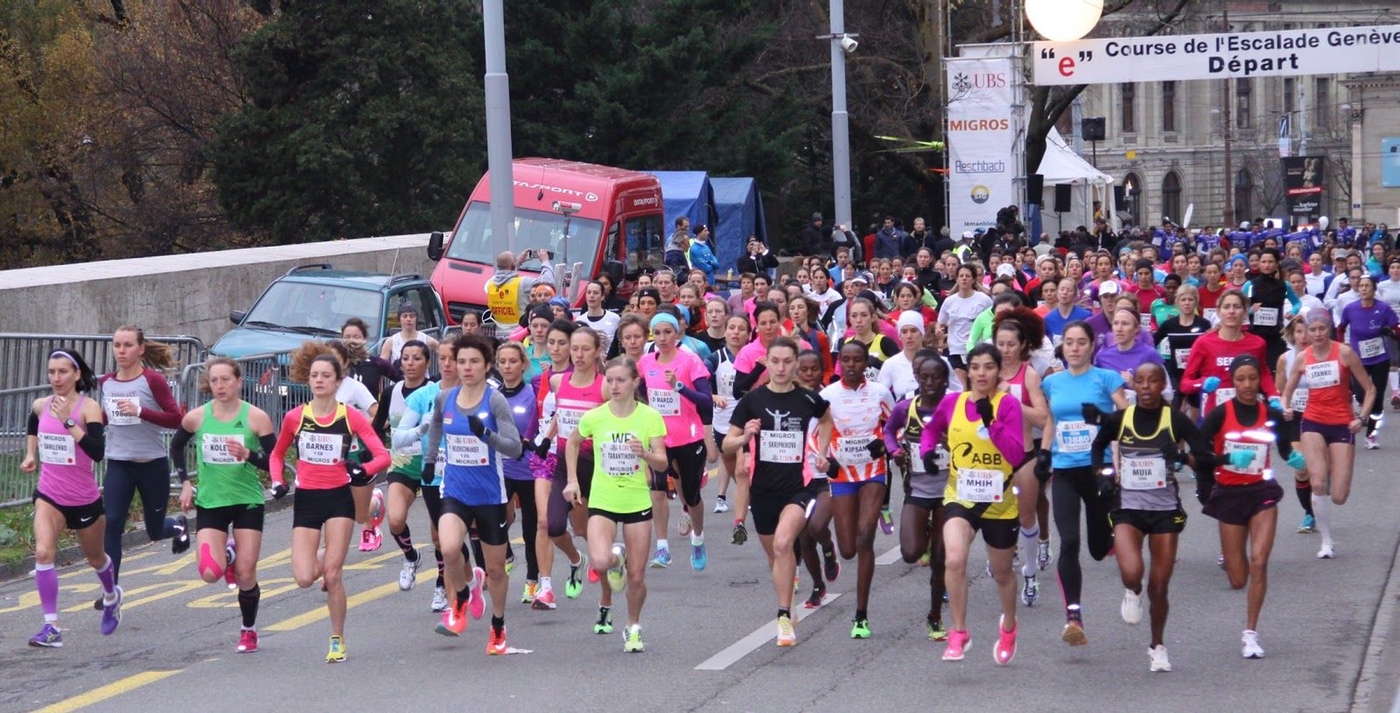 Escalade Geneva: 44'152 videos produced within 24 hours
The 40th edition of the "Course de l'Escalade" in Geneva again set record numbers: 44'152 participants crossed the finish line. As many videos as iRewind produced within 24 hours as always personalized and easy to share by all devices.
A total of 12 cameras were installed, capturing all participants. The videos were enriched by generic video footage of the Escalade. The personalized videos were offered free of charge by UBS and Migros. The performance figures are impressive: after only 3 days, the number of video views was more than 70'000. In the field of social sharing, Whatsapp was again at the top, followed by recommendations via email and Facebook. By mid-December, more than 100,000 video minutes were played through the iRewind video widget, which equates to an average viewing time of more than 2 minutes.
The creation (rendering) of so many videos poses major challenges for the IT infrastructure. Without specific measures, this either collapses or the creation of the videos takes several weeks or even months. We use an elastically scalable cloud infrastructure. The iRewind software analyzes and anticipates the load behavior in real time and temporarily parks this load (queuing). Intelligent algorithms calculate the necessary computing capacity. Via API, the cloud servers are staged, configured and put into operation fully automatically according to the load. The load is distributed to the many servers starting from the queuing so that the hundreds of virtual servers can all simultaneously produce video on full load. When the load drops, the infrastructure will automatically be gradually dismantled.
https://irewind.com/wp-content/uploads/2017/12/runx.jpg
713
1400
media
/wp-content/uploads/2017/03/logoneu_1.png
media
2017-12-05 10:15:38
2022-07-05 11:52:22
Escalade Geneva: 44'152 videos produced within 24 hours